PALLETS FOR SALE!
Med-City Auctions isn't just one of the biggest and best online auctions around, but we almost always have pallets of merchandise for sale too. We get pallets of electronics, designer clothing and shoes, sporting goods, household goods, furniture, artwork, toys, outdoor equipment, tools, and many other items from almost every major retailer in the country. In fact, some of the items you see in our auctions came from these pallets of goods!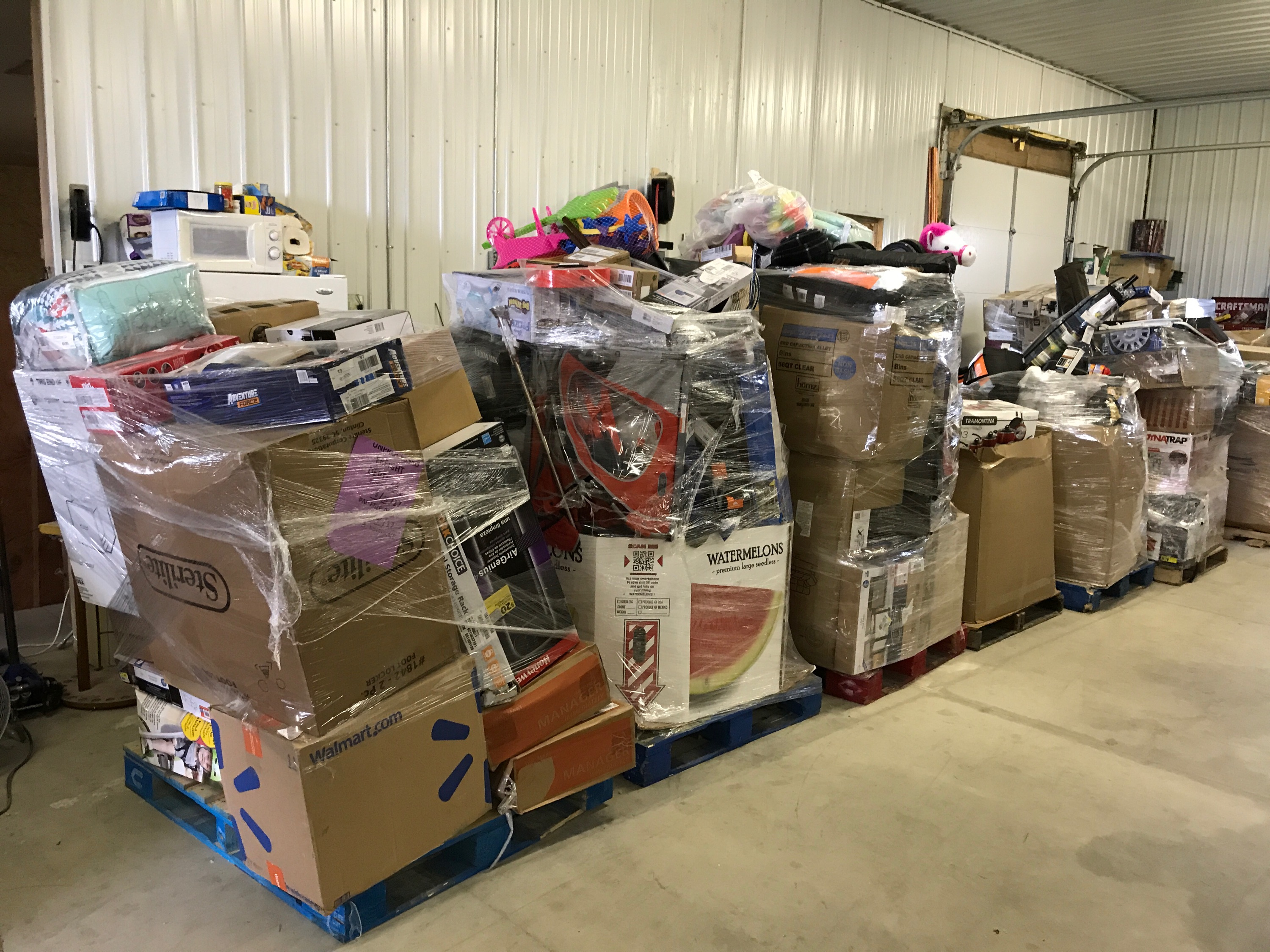 People have sometimes asked, "Why would I buy a pallet of merchandise?" Well, there are many good reasons! For some, they own a small store or a shop and buy pallets of goods to stock their shelves. Sometimes people buy pallets of goods to sell at garage sales, or even at fundraiser events or to donate as prizes for a contest or tournament. We have people buying pallets for selling online. Many people buy pallets of goodies to get great deals on items to furnish new houses, apartments, or dorm rooms. Sometimes people buy pallets of goods as a supply of birthday or holiday gifts. We even have customers who buy pallets of merchandise just for the excitement of seeing what treasures they hold!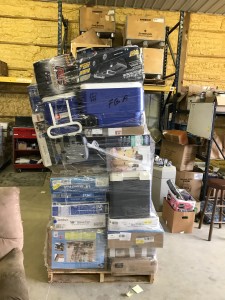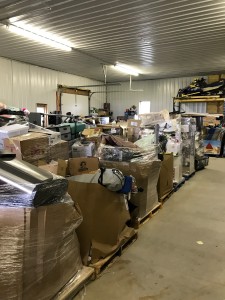 Our inventory of pallets is constantly changing. They go out of our shop about as fast as we can get them in. If you would like to stop by and check out the pallets of merchandise we have in stock, please feel free to give us a call or drop us an email.
Med-City Auctions
medcity@medcityauctions.com
507-251-3756